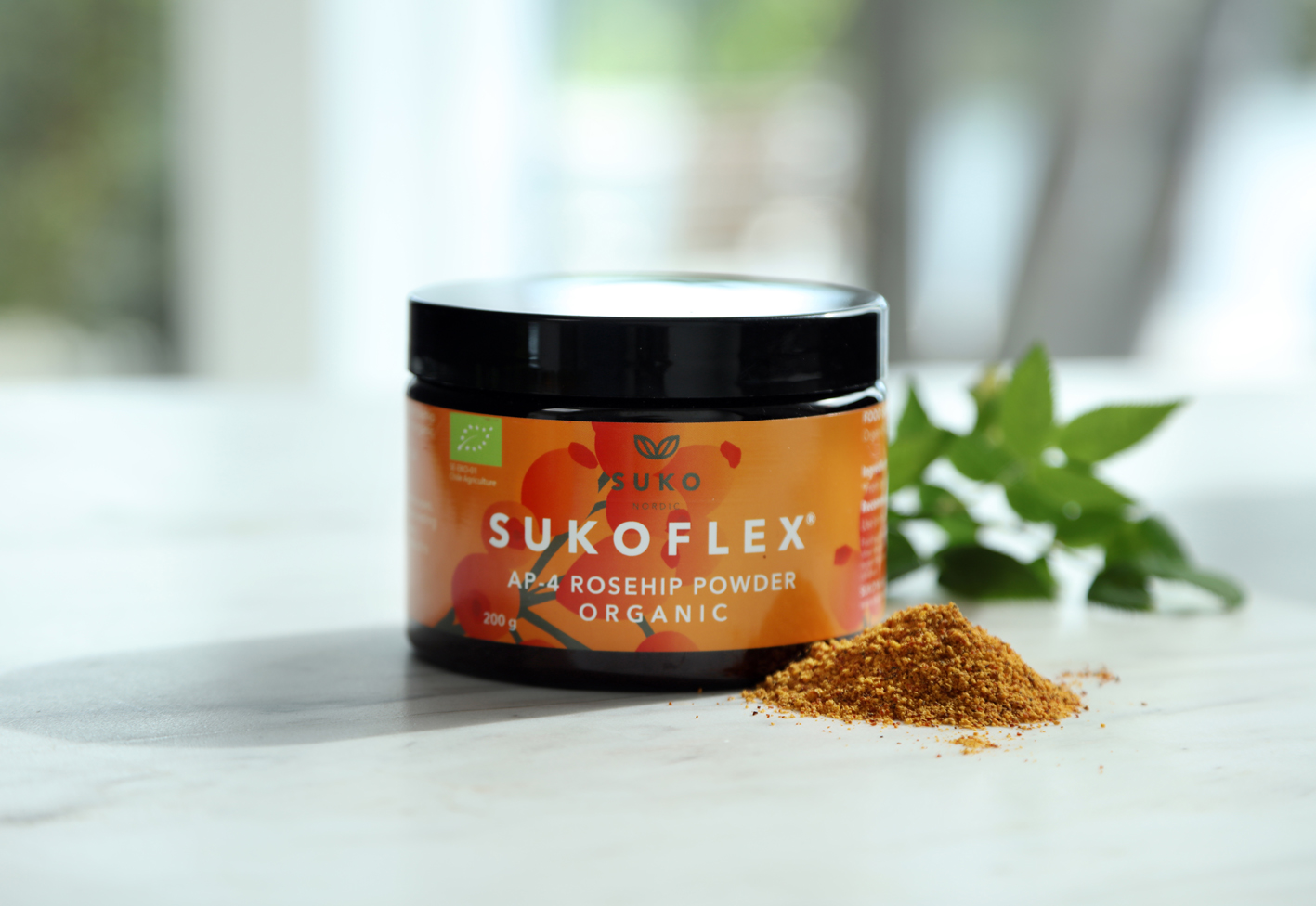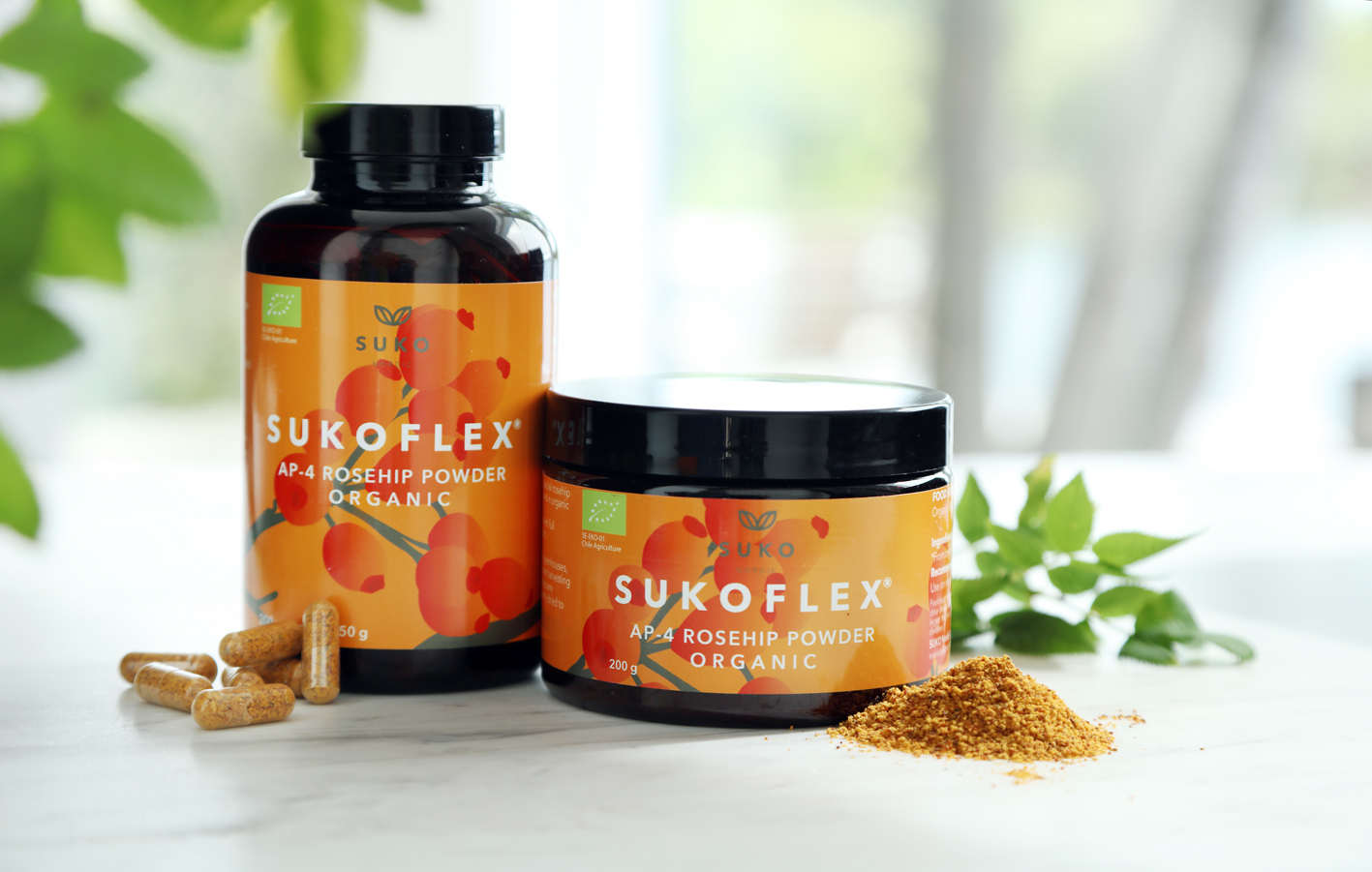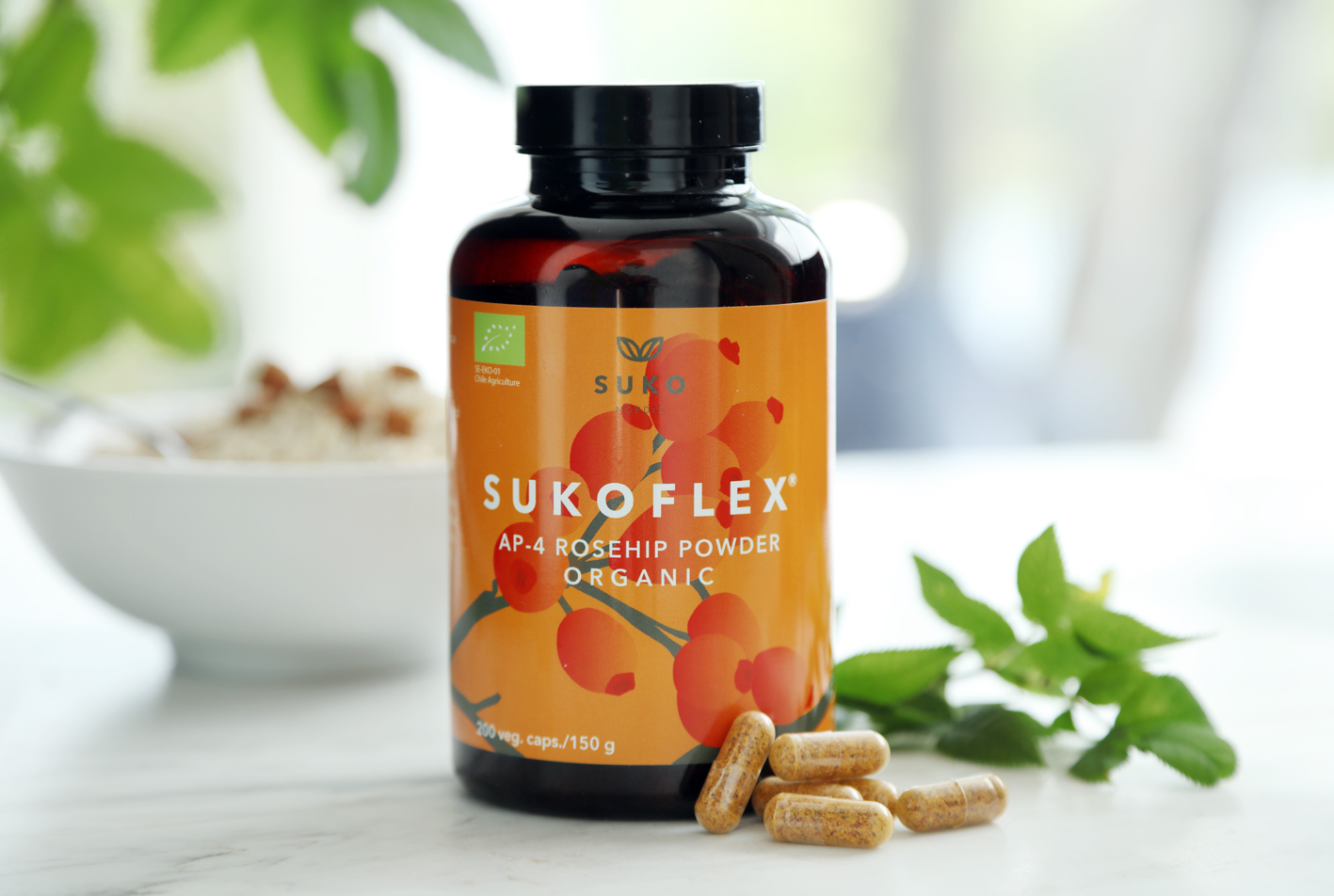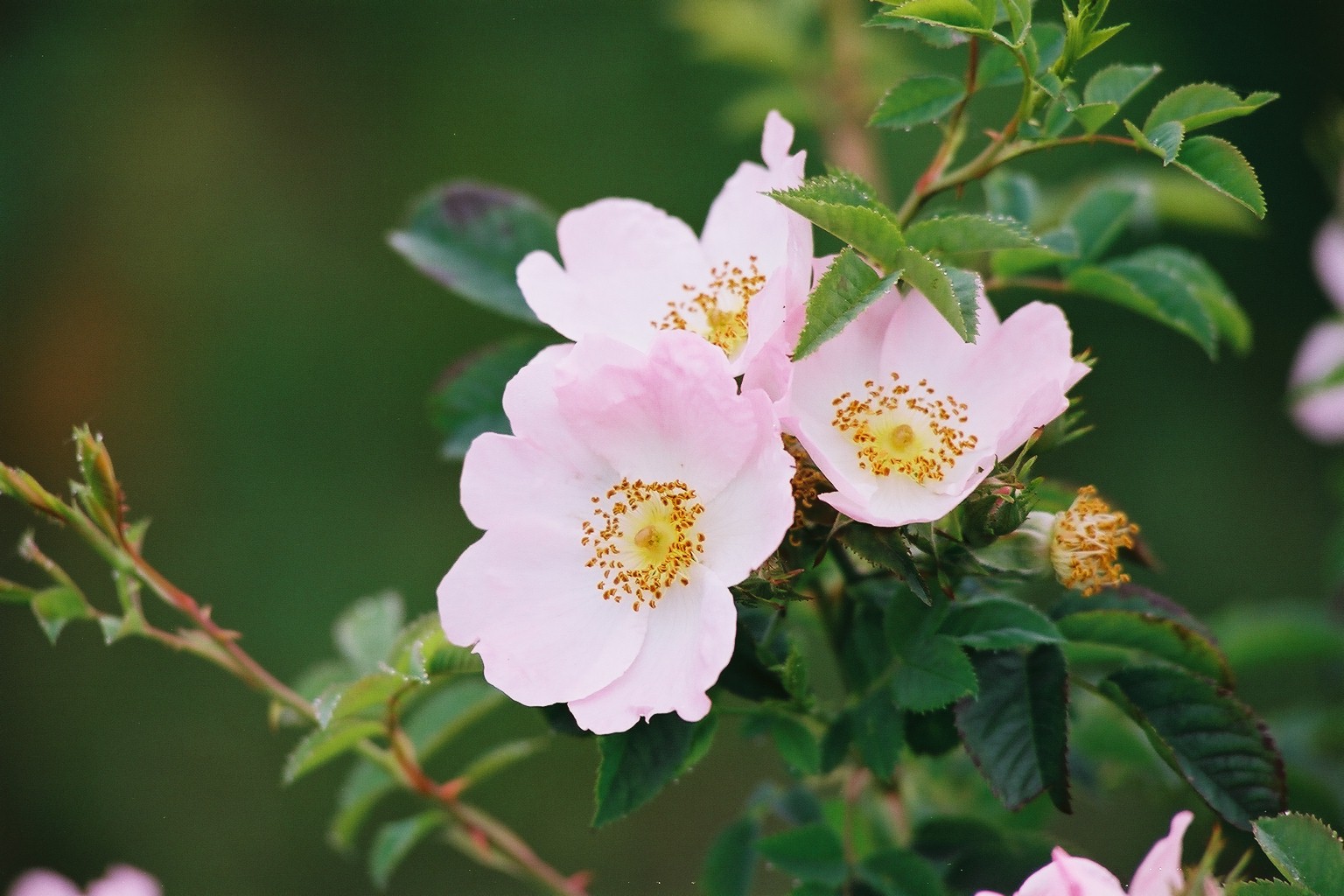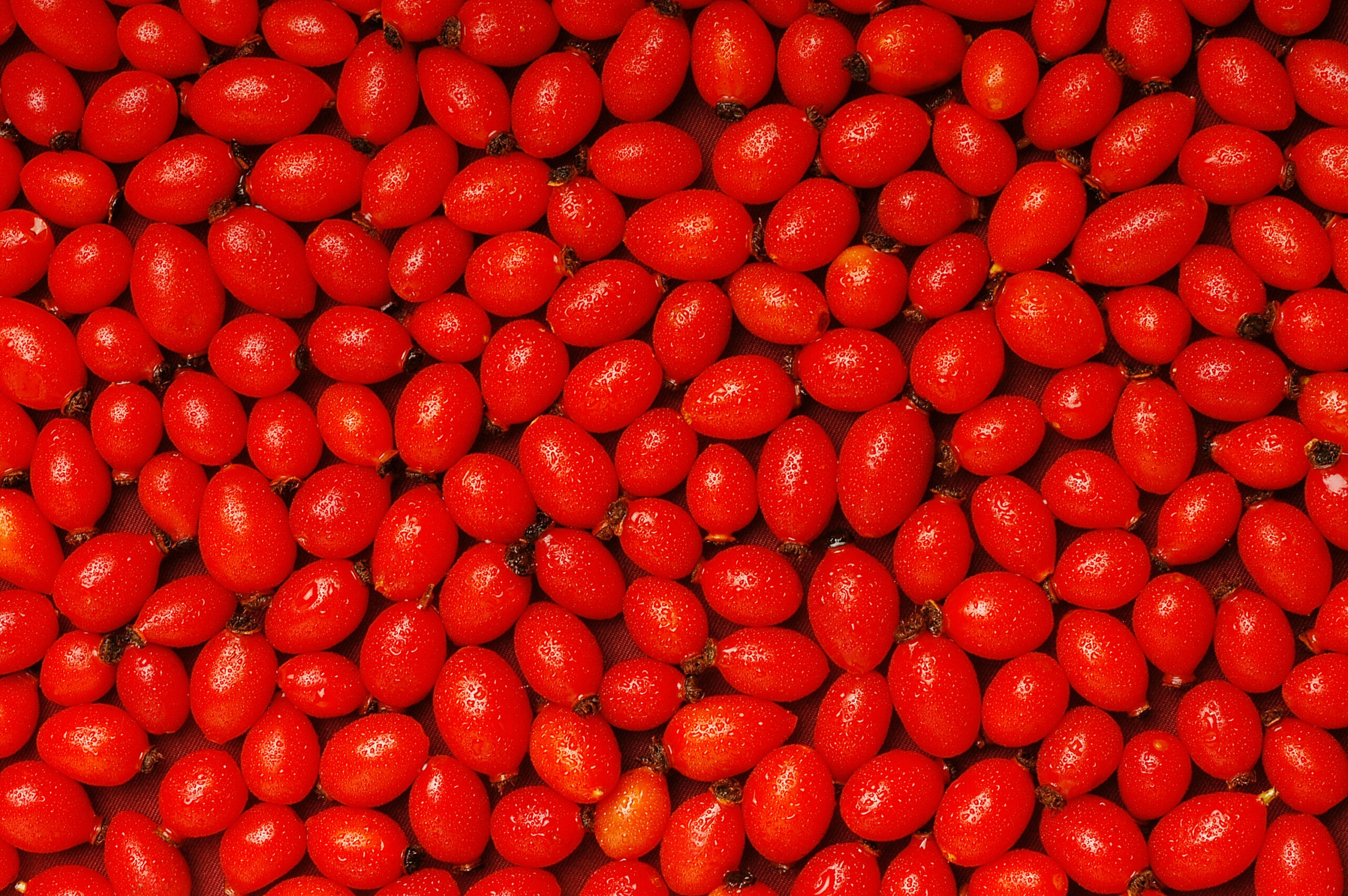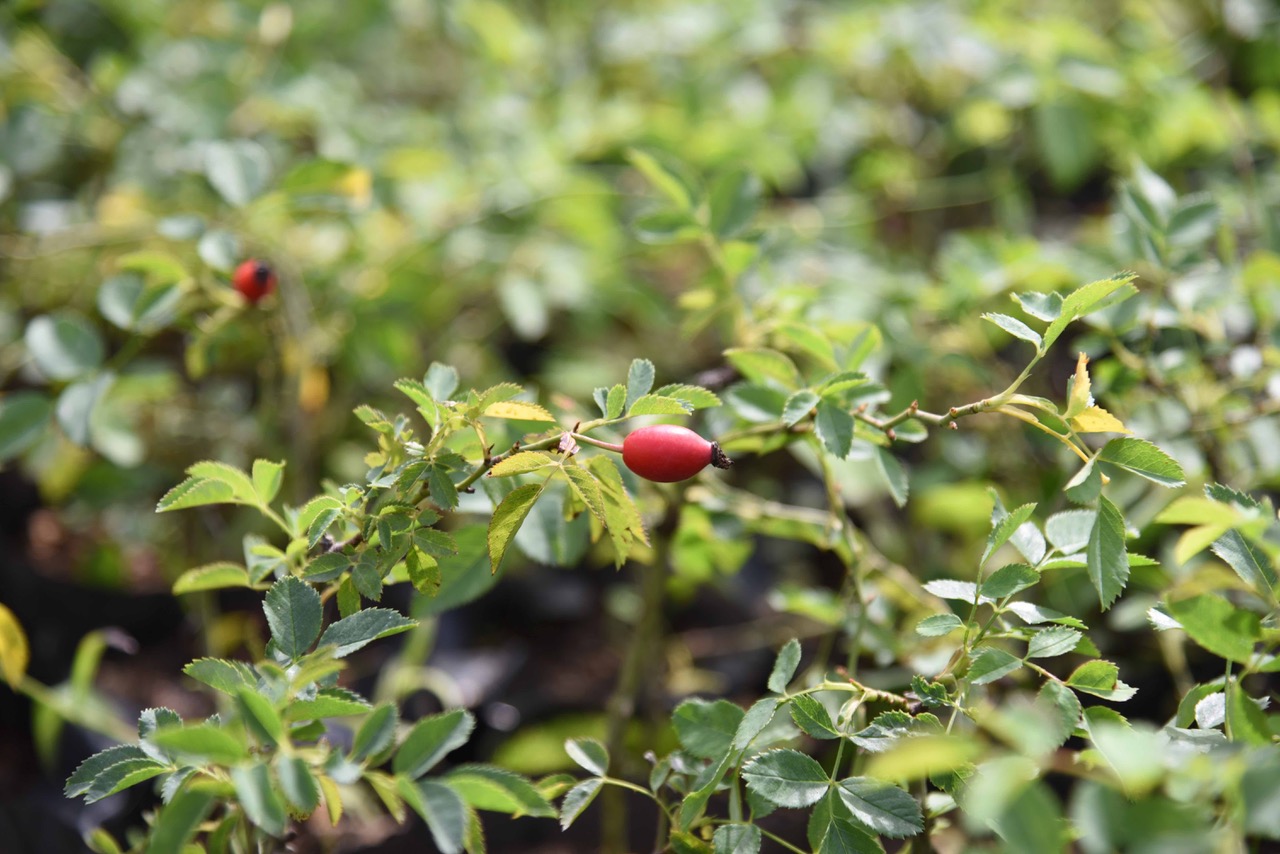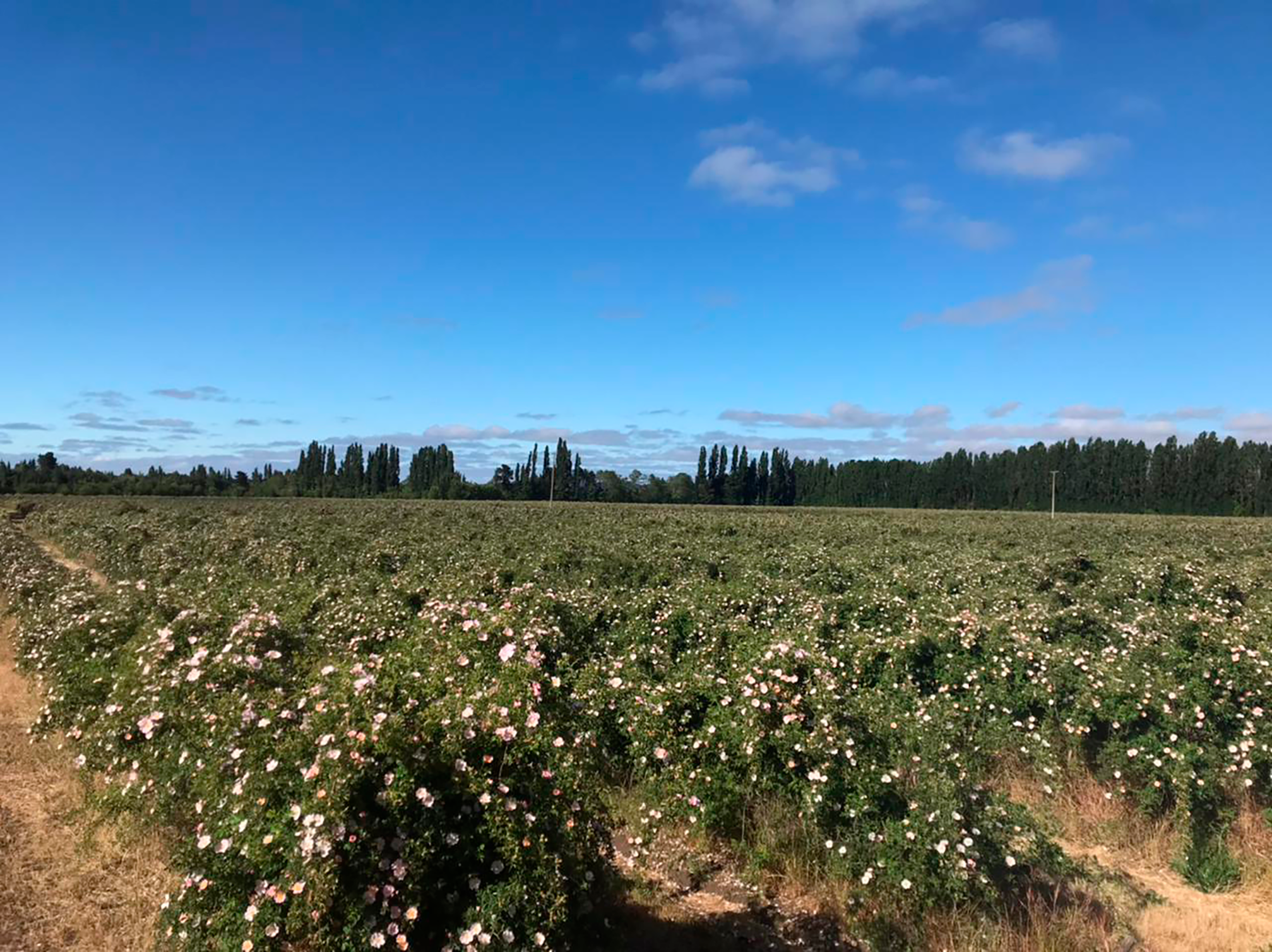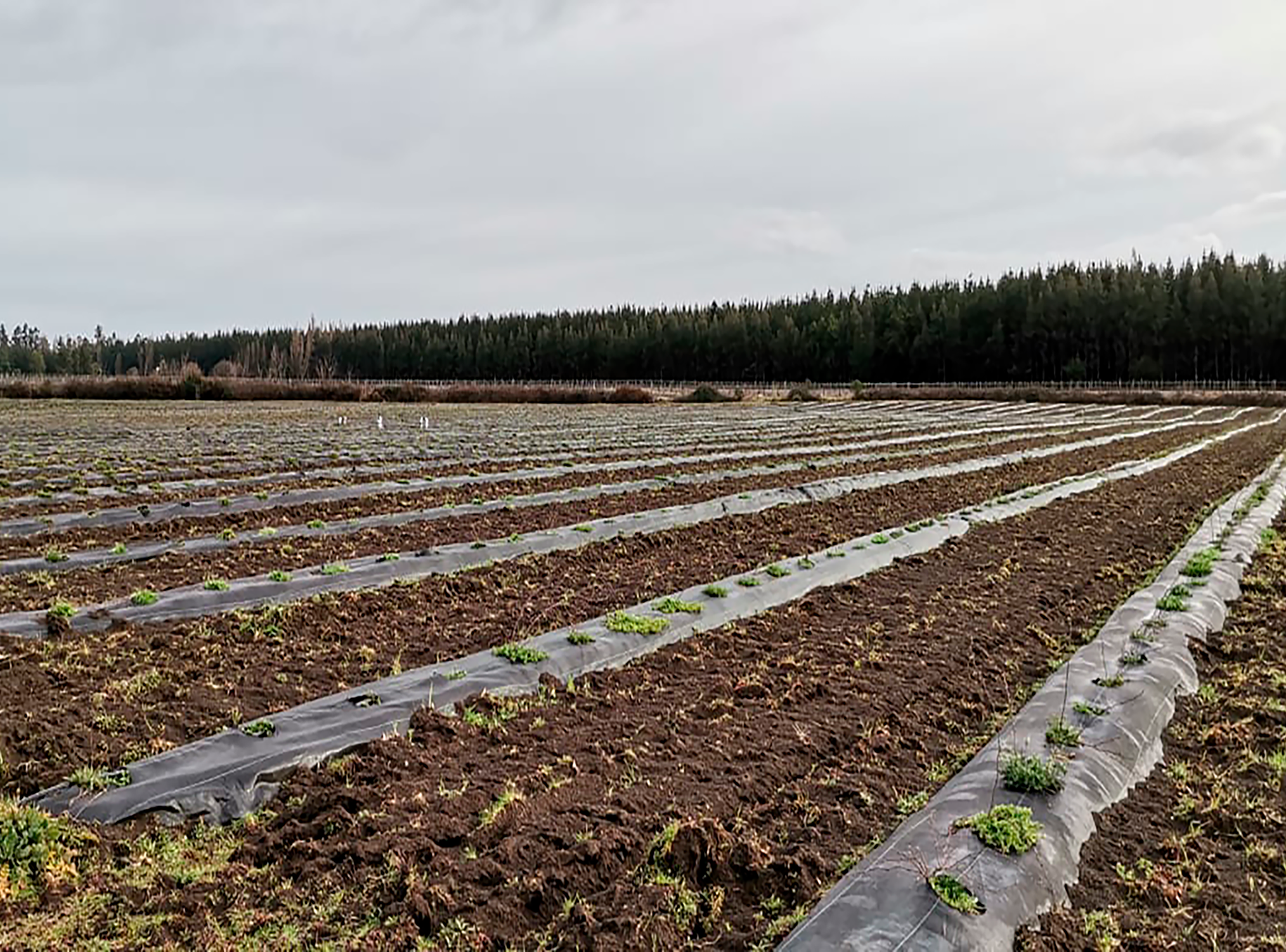 SUKOFLEX® the highest quality rosehip powder on the market
SUKOFLEX® is the brand name for SUKO Nordic Rosehip Powder manufactured from the dog rose variety AP-4® from own organic plantations in the south of Chile. SUKOFLEX® is a unique Rosehip Powder for which the health ingredients are standardized after the AP-4® rosehip variety.
SUKOFLEX® Rosehip Powder is manufactured from Rosa canina AP-4. Cuttings of the motherplant are nursed in greenhouses and cultivated organic in own plantations in volcanic soil in the South of Chile. A unique climate with sunny days and cool nights provides the most optimal conditions for rosehip production.
100% natural product without any additives
Appearance: Orange in color
Flavor: Slightly acidic and sweet taste
Allergens: This product is free from any known allergens
SUKOFLEX Rosehip Powder is a 100% organic and natural product.
Recommended daily intake: 5 g (1 measuring scoop) or 6 capsules
Storage: Store dry and not too warm
Shelf-life: Minimum 2 years
Packaging sizes: 200 g powder or 200 vegetarian capsules Vcaps (Hydroxypropylmethylcellulose HPMC) (150 g)